Ultimate Performer Powered by Stihl: Jason Robertson
Jason Robertson's two goals in Game 4 of the Western Conference Finals helped keep the Dallas Stars' season alive, and made him Stihl's Ultimate Performer.
The Rubber Boots Podcast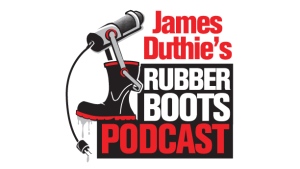 Subscribe to James Duthie's podcast - joined by TSN staffers Lester McLean, Sean 'Puffy' Cameron and a special guest each episode - as they chat sports, love and life. Well, maybe not love and life.