WATCH: Ford, Fullerton makes LTC announcement .com
Read the full story and comment on GuelphToday.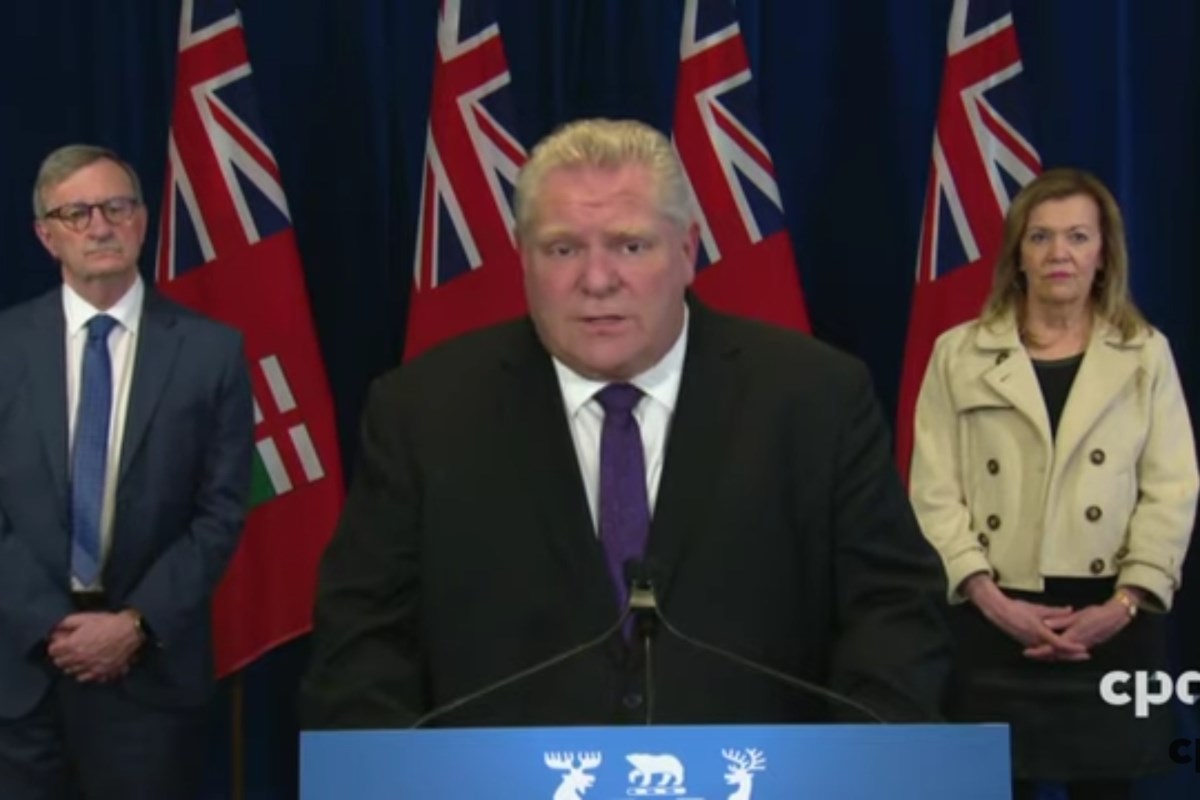 The Ontario government is investing nearly $2 billion annually until 2024-25 to create more than 27,000 new jobs in the long-term care field, including personal support workers, registered nurses and registered practical nurses.
On Dec. 17, Premier Doug Ford announced one of the largest recruitment and training drives in Ontario's history to improve levels of care for seniors in long-term care homes.
The long-term care staffing plan includes hiring more staff, improving working conditions for existing staff, pushing for effective and accountable leadership and implementing retention strategies.
"We want more people working in long-term care to love what they do and thrive in their careers," said Ford. 
"That's why our new staffing plan will pursue innovative partnerships, like the one between George Brown College and the Rekai Centres, and more training opportunities for future nurses, personal support workers, and health care staff, so they can take pride in what they do and provide the care our loved ones need and deserve."
The plan also calls for a 20 per cent increase in direct time administered by other health care professionals such as physiotherapists and social workers.
In addition to bringing on more staff, the plan seeks to supporting continued professional development and growth of long-term care staff to improve retention, as well as improve working conditions for staff by coordinating with long-term care employers to increase full-time employment and promote innovative approaches to work and technology.
"This staffing plan will make long-term care a better place for residents to live, and a better place for staff to work. It is a historic milestone as we continue to modernize the sector and ensure a sustainable and qualified workforce is in place to protect Ontario's most vulnerable," said Merrilee Fullerton, Minister of Long-Term Care. 
"Our ambitious plan is part of our commitment to solving the long-standing and systemic challenges the sector has faced after decades of neglect and under-funding. By working closely with all of our partners, we will deliver on our promise to provide our loved ones with the quality of life they deserve."
The province will also engage with residents and families to develop a quality framework based on what quality of life and quality of care means to them. The new framework will outline performance measures to guide oversight and quality improvement in long-term care homes.
A Better Place to Live; A Better Place to Work: Ontario's Long-Term Care Staffing Plan is part of the government's modernization agenda to create a long-term care sector that is resident-centred and provides the highest quality of care for those in long-term care, when and where they need it.