Canada Post unveils stamp honouring actor Christopher Plummer
A familiar face to Stratford Festival guests is featured on a new commemorative stamp. The stamp honours the late Christopher Plummer who ... more ›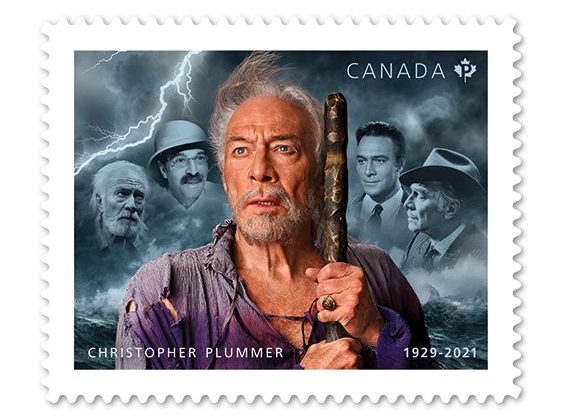 The commemorative stamp will be available on canadapost.ca and at Post Offices beginning October 14th. (photo supplied by Canada Post)
A familiar face to Stratford Festival guests is featured on a new commemorative stamp.
The stamp honours the late Christopher Plummer who died in February at the age of 91.
In the foreground the Canadian born actor appears as Prospero in the 2010 Stratford Festival production of The Tempest along with four other images of his best known roles.
Canada Post unveiled the stamp Wednesday and officials say they first started working on it two years ago with Plummer being consulted along the way.
The legendary actor's career spanned 70 years.