Latina Ana de Armas get best actress nomination for "Blonde"
Latina actor Ana de Armas got an Academy Award nomination for best actress in the movie "Blonde" while the film got the most Razzies for worst movie.
Ana de Armas garnered an Academy Award nomination for best actress in a leading role for her performance as Marilyn Monroe in Netflix's "Blonde" — amid controversy over the movie.
The NC-17 psychodrama is a fictionalized chronicle of the private life of the Hollywood and pop culture icon from the 1950s and 1960s.
The movie has drawn criticism over its portrayal of trauma and suffering, which viewers often found extremely grotesque and, sometimes, hard to watch.
De Armas, 34, was nominated for the Oscar a day after "Blonde" got eight Razzie Award nominations, including worst picture and screenplay, further underscoring how polarizing the film has been.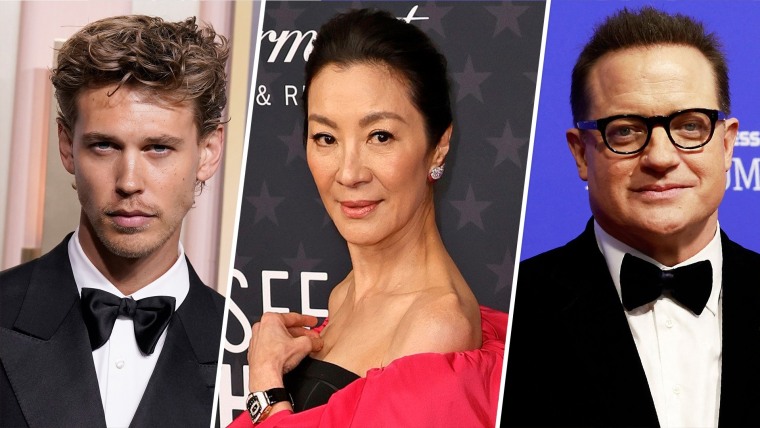 "The movie does present this idea of the perception we have of success and fame and glamour," de Armas told NBC's "TODAY" show in September. "The movie shows the other side of that and the price that you pay for that."
The film earned a 14-minute standing ovation after its international premiere at the Venice Film Festival last year. Viewers mainly applauded de Armas' emotional performance.
This is the Cuban-born actor's first Oscar nomination.
"It makes me proud to make them proud," De Armas said of her family and former acting classmates still in Cuba.
She is also the first the Cuban to be nominated for a leading role at the Oscars. Fellow Cuban actor Andy Garcia was nominated for best supporting actor in 1990.
De Armas joins a select group of Latinas who have been nominated for best actress in a leading role. These include Fernanda Montenegro for her performance in the 1998 film "Central Station," Salma Hayek for her role as Frida in the 2002 biopic of the iconic Mexican painter, Catalina Sandino Moreno for her performance in the 2004 film "Maria Full of Grace" and Yalitza Aparicio for starring in "Roma" five years ago.
De Armas spent nearly a year working on perfecting Monroe's distinctive accent, telling The U.K.'s Sunday Times, "It took me nine months of dialect coaching and practicing and some ADR," or rerecording.
"It was a big torture, so exhausting," De Armas said. Her performance in the movie also earned de Armas her second Golden Globe nomination last year.
De Armas was nominated for her first Golden Globe in 2020 following her breakout role as Marta Cabrera, a caregiver who finds herself embroiled in the murder investigation of her former employer in "Knives Out."
Other Latinos land Oscar nominations
De Armas was the only Latino performer to receive an Academy Award nomination in acting, but other Latino filmmakers were recognized in other categories.
Award-winning Mexican director and filmmaker Guillermo del Toro landed an Oscar nomination for best animated feature film for his reinterpretation of the classic tale "Pinocchio." The Netflix film stop-motion animation film also won a Golden Globe last month in the same category.
Fellow Mexican filmmaker Alfonso Cuarón was also nominated for an Oscar this year.
Cuarón earned a nomination in the best live action short category for producing Disney+'s "Le Pupille," set in an all-girls Catholic school in 1971.
Argentine filmmaker Santiago Mitre's "Argentina, 1985" was nominated for best international feature film. It follows a team of lawyers who take on the heads of Argentina's military dictatorship during the 1980s.
"Argentina, 1985" won a Golden Globe last month for best non-English language motion picture.
The 95th Oscars award ceremony will be held March 12 at the Dolby Theatre in Los Angeles and air live on ABC.

Nicole Acevedo
Nicole Acevedo is a reporter for NBC News Digital. She reports, writes and produces stories for NBC Latino and NBCNews.com.